In simple words,
If you have a lot of money to spend on a new PC then it is the best choice you have.
Should you get Ryzen 9 7950x?
This is not about the fanbase or whether I'm with the team red or team blue for now.
Currently 7950x is the best bet you can get with a high price point which will be near reasonable as time passes by.
Certainly the price point as of now will be expensive as the processor is just launched.
The real battle – Ryzen 9 7950x
The battle is between how much you can resist?
vs
Getting the latest and the greatest. or Do you really want or NEED this
Again Intel has RYZEN with a lunch of their 13900k processor and 12900K had a good year with no price drops whatsoever unlike Ryzen 5900 and others.
Intel benchmarks are already saying that is 7% faster than 7950x.
But for now there are no concrete results and it is very hard to select a team in the current scenario.
And no matter which team you pick the motherboards from both the teams, team red and team blue are quite expensive.
The Motherboards for Ryzen 9 7950x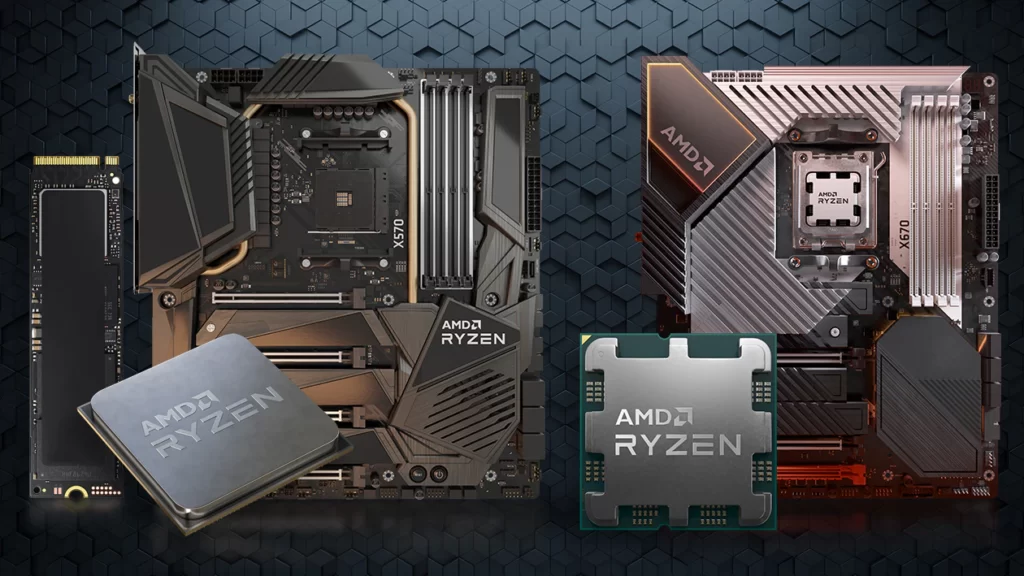 And the latest chipset is not going to complement that much to the current options you have in other hardware.
What I mean to say is,
USB 4.0 there is no device which is available right now and Asus is pushing USB 4.0 in their new generation of X 670 motherboards
Secondly pci-e 5.0 is just the thing on the board because even the latest rtx 40 series is 4.0
I get you saying it's future proof. But which future are we talking about? On top of that the cost you are going to pay right now to future proof, is it justifiable?
As you may have researched or even seen on youtube videos, other than FPS in some titles not even the current hardware is being used to its full potential.
Now the question comes to you: Do you still need all the latest and greatest?
Read this :
According to me if you do not have a gaming pc right now, you have not built a PC which has a 5700x and above processor, or you are desperately wanting to upgrade. Then YES!
Then I think this new upgrade from AMD or Intel for that matter is justified.
And you should spend the money, but not right now because the prices are way too high and people are grabbing AMD Ryzen 9 like hot cakes.
Ryzen 9 7950x – Company benchmarks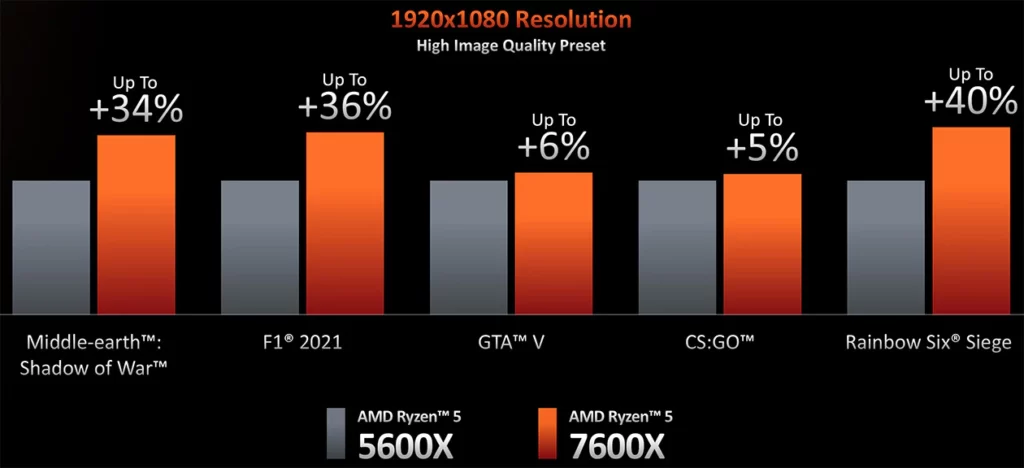 Ryzen 9 7950x – User benchmarks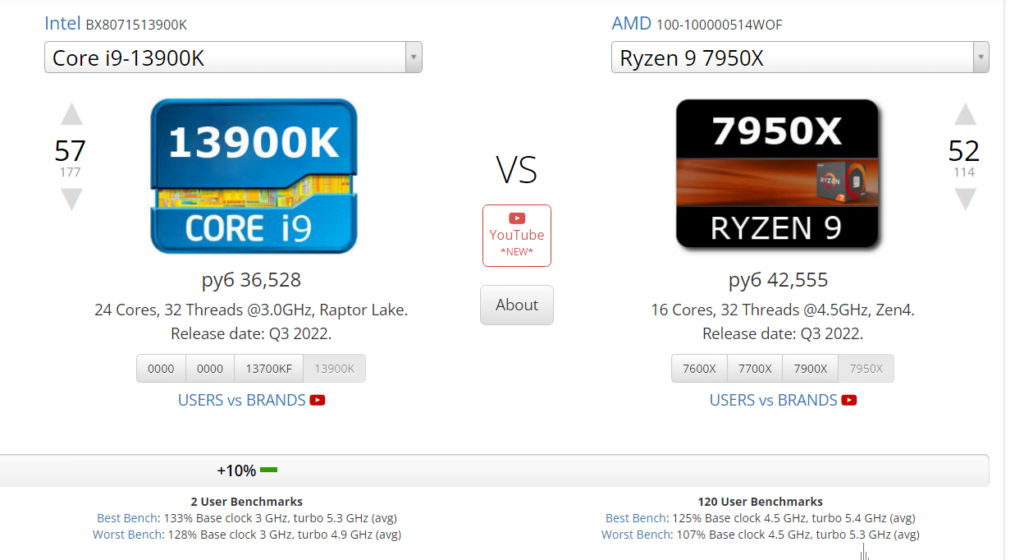 Save Money – Ryzen 9 7950x
If you can wait you possibly could be able to spare some 200 to 300 dollars and spend it more more appropriately.
Maybe a hard drive upgrade or RAM upgrade no more than 32GB is gaming is the only purpose.
Is Ryzen 9 7950x worth the upgrade?
YES! It certainly is, but let the shine fade and you will be able to see real benchmarks and results which are from users like you and me.
Ryzen 7900x or ryzen 7950x which is better?
Wait for the real benchmarks from simple users like you and me. See only those videos which benchmark based on your use case.
For example, do not see a person who edits videos and see their benchmarks they will be of no use.
It's like a mechanical keyboard from corsair, which is great, so a book writer should get one. But in this scenario the 45mm actuation is really hard for a writer. And the Writer does not need feedback from keys. So it's wasted.
Which motherboard is best for Ryzen 9 7950x?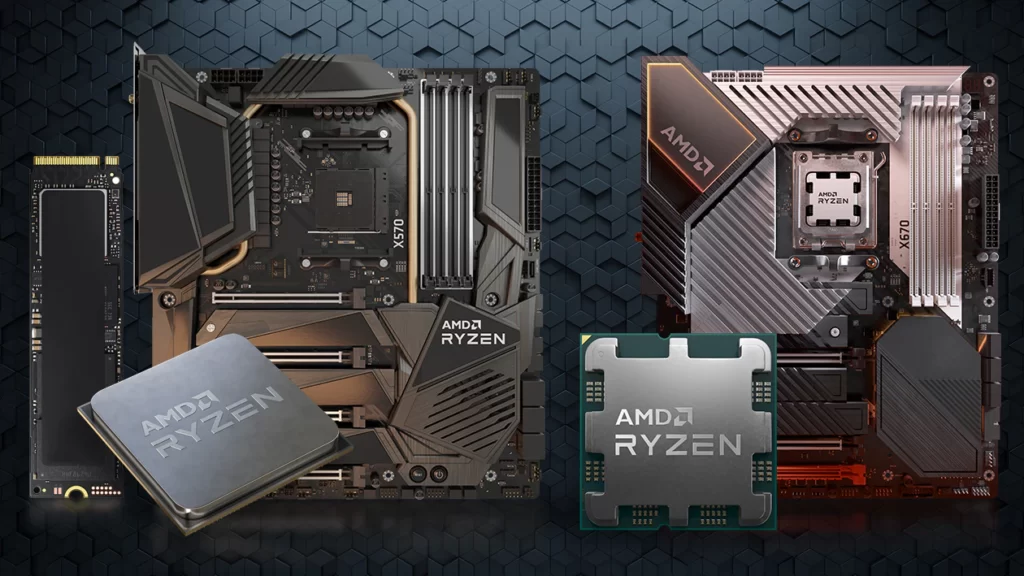 Everything is hot and new. We are still working on the best motherboard for Ryzen 7950x. X670 motherboards are launched by all brands.
The availability is in question. Thus, wait for a few days and be patient.
Frankly speaking – Ryzen 9 7950x
Even I am wanting to buy a new PC for myself. But mind well my last PC build was in 2013 or 2014 where I got the FX8350 from AMD and the machine still rocks for all my needs.
But now it has really gotten old. Thus surely I am going to upgrade but not immediately but definitely.
Check more about PC hardware here