How to ROOT Bluestacks

Hello friends, I am back with another Bluestack Trick. This trick is about How to Root Bluestacks. This trick works in almost any version of Bluestacks.

I am going to provide you a link of the tool name Bluestacks Easy. A GREAT THANKS to its Developers for developing such a great tool. You can do all sort of changes in bluestacks using this tool. It is very simple and easy to use tool. You can Root as well as Unroot Bluestacks by simply one click.
Note: You should try this on only beta versions as Release versions are paid. Purchase it and Support the developers of bluestacks for creating such a great software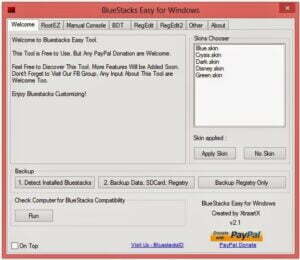 Moreover Google Play store as well as Google Play services get installed with it and no need to download it individually. Also SuperSU and Root checker gets installed on its own.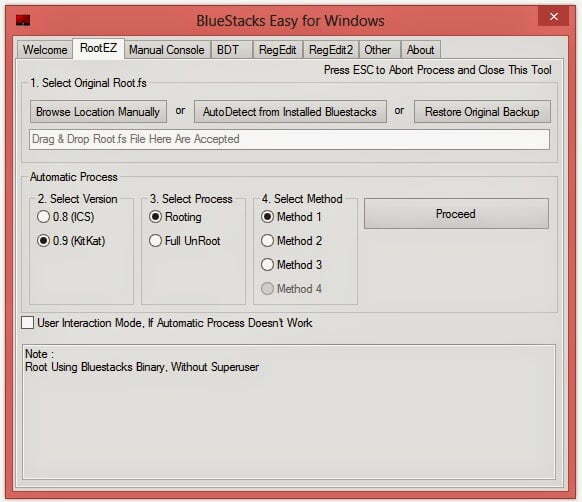 You can customize bluestacks according to your requirement.

You can aslo check that bluestack will work on your PC/Laptop or not.(i.e. Compatibility)

Also you can backup your Data, SDcard, and Registry.

You can also change the GUID. (Expertise Needed)

You can increase RAM, Change custom size of Bluestacks,etc (Changing to very high or very low value may result in crash of bluestack)

While rooting if anything goes wrong you can simply Restore the Backup provided by the Tool.

Download Link:-

New version
First install v3.0 and then copy v3.2's contents

Use the below working links :
3.0
https://drive.google.com/file/d/0Bzgv2hfGKd_hU1hNZVFKeFlNUnc/view?pli=1


3.2
https://drive.google.com/file/d/0Bzgv2hfGKd_hSnJvM0F4SDJBc1k/view?pli=1


Need help by a VIDEO !!! Here it is:

A great thanks to its DEVELOPERS.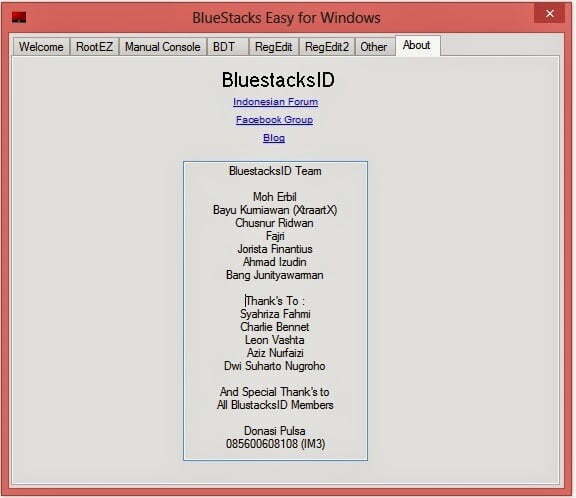 Waiting for your Comments !!!