Hello Folks,
I am back to blogging after long time. Many of you are playing Call of Duty Mobile in PC via Bluestacks for better Aim and scoring more XP.
But after the last season release of COD Mobile, problems have started in Bluestacks. Especially with the Bluestacks version 4.220 and on wards. The game is lagging especially in Battle Royale mode and sometime in main Menu as well. As of now the developer of the game nor Bluestacks developer have released any fix for this.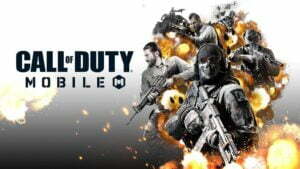 If you are finding a solution for this lag fix, then you have landed to the correct web page. Here I will share you the fix to play COD Mobile smoothly as before in your PC via Bluestacks. This fix is working 100% as I myself have tested this. The fix is simple and no such expertise is required.
This is a very short post but this will surely fix your problem by following the guide which I have prepared.
Please follow below steps to fix Call of Duty Mobile Bluestacks Lag:-
Step 1:- Downgrade your Bluestacks to version 4.190 
Link:- https://support.bluestacks.com/hc/en-us/articles/360041230831-BlueStacks-4-190-Release-Notes
Note:- This will delete your previous bluestacks data as well as Customized bluestacks settings. Also you will need to reinstall the game after downgrading bluestacks.
Step 2:- After installing Bluestacks 4.190 version, Login to your Google account to install COD Mobile.
Step3:- Login to your COD Mobile account and now play the Battle Royale. It will now work smooth as before. 
If you are still facing the issue, try to delete cache of COD Mobile and restart the game.
Please drop a comment if this also works for you. If not I will try to write another article for the same.